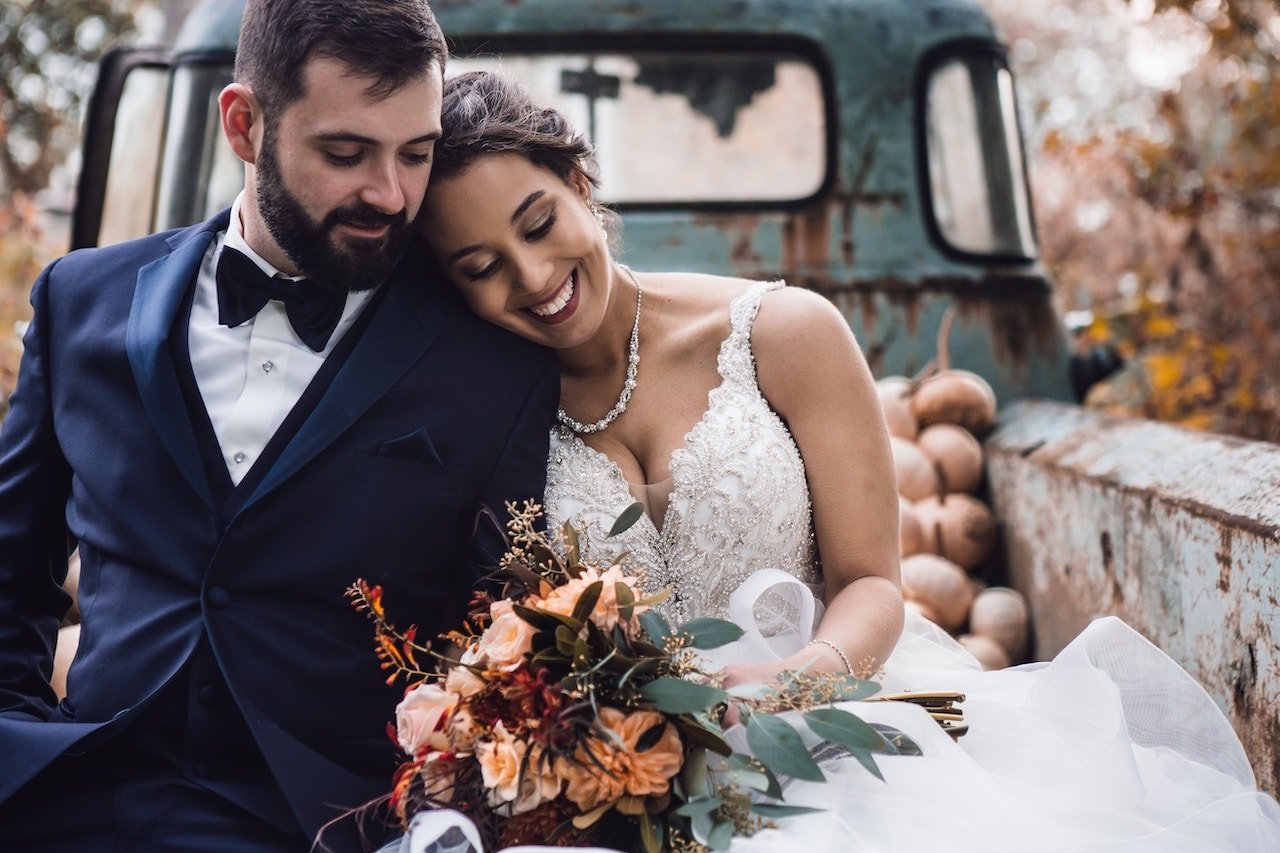 How to choose the right wedding engagement dress for photoshoot
While being engaged is an exciting and unforgettable time in your life, it may also be a busy time choke-full of to-do lists, wedding planning and far more. In between choosing your wedding dress and nuptials location, there are the much-anticipated engagement photos! Whether you're having them taken for your save-the-dates or strictly for private recollections, these are photos that you take will cherish forever.


However, the words "cherish forever" put pressure on almost about anything — and engagement photos aren't any exception. As if getting in front of a camera with your person for the first time (unless you met on the Bachelor) isn't pressure enough! My biggest piece of advice? Don't confuse "cherish forever" with "like your outfit forever." The goal of these photos is not to want to wear your outfit again years down the road, but to capture the feelings of this special time and the people you are as a couple today.
Once you realize that you don't need to like the outfit in your engagement photos forever, selecting what you wear is way easier. Here are some real-life tips for embracing your personal style.


With photographers showing off their engagement photo sessions online and tastemakers posting theirs on social media accounts across the world, there is no shortage of inspiration on the internet today. Don't create unnecessary stress in this exciting time by trying to reinvent the wheel. Gather up inspiration for your engagement session with wedding boards found on Pinterest.
Once you've found a decent amount of photos, start to analyze the common thread among them that inspires you and catches your eye. Whether it is the poses the couples are in or the color palette for their outfits, jot down your preferences and use them as a base for your own planning.
Stick to styles you know and love.
Now it's time to get to work picking outfits! I recommend selecting 2 solid outfit options each and bring along a 3rd outfit as a safety net. (A safety net means items in your closet that you can wear in case of any unforeseen circumstances that happen to your primary outfit.) Don't worry about matching with your partner in these photos, which can end up being distracting. Instead, focus on creating two looks that complement each other.
Decide what you want to accentuate about yourself and which color palette makes you feel most comfortable. Some of the best photos captured in engagement sessions are candid moments and impromptu action shots, so keep this in mind when selecting your outfits. You want to make sure that your clothes fit properly and that you're not restricted by your outfit! Some people tend to be drawn to a black and white color palette with a pop of red. In terms of silhouettes, some people like high-waisted pieces and flowy sleeves dress—but the options are endless depending on your body shape and preferences.
Bring in props and accessories.
Getting in front of the camera can be a little intimidating at first. Dressing in an outfit you feel comfortable in helps combat the nerves—and so will bringing in props. Dress in layers and add accessories that are straightforward to take on and off for varied shots. Your accessories can also double as props. Whether it be a hat, a guitar or a faux fur coat, these personal touches will give you something to do with your hands in moments of doubt and will keep the story flowing and add credibility to your engagement session.
Ultimately, your engagement session should be enjoyable, capture the lovely moments together as a couple. To do this, try and get familiar with your wedding photographer and tell your photographer what kind of shots you like him/her to capture. Style your outfit to reflect your best self and select props with a personal meaning between the two of you. In doing so, your love will shine through the photos and you will be able to look back on them and be transported to this special time in your life. After all, personal style is a way of communicating without using words, and that's how you should think of your style in your photos!
Looking for a photographer for your engagement session? Book the best at RedSuperstar.